DRIVING WHILST DISQUALIFIED SOLICITOR
We have years of experience of successfully defending Driving Whilst Disqualified cases.
For free initial advice call 0800 999 5535
*Between Jan 2018 – Sept 2021 we reduced 100% of our clients potential sentence based on sentencing guidelines used by the Court
Keep My Driving Licence have years of experience in defending charges of Driving Whilst Disqualified. Call our specialist team today on 0800 999 5535 or submit your case and we will call you back.
Driving whilst disqualified (DVLA code BA10) is a serious offence. If stopped you won't get a telling off and dropped back home by a friendly Bobby. You'll be arrested, placed in a cell and receive a summons to appear in court.
If this has happened to you and you're worried over what to do next, we can advise you of the laws and penalties of driving without a licence and the action you need to take.
What is the law regarding driving whilst disqualified?
If you're disqualified from driving, there's no grey area.
You must not be in charge of a motor vehicle for the length of the disqualification as detailed in section 103 of the Road Traffic Act 1988.
As a 'summary only' offence, you'll have to attend the Magistrates' Court. However, should your arrest be linked with serious road offences, like:
you'll appear at Crown Court.
You don't even have to put keys in the ignition to be in charge of a motor vehicle. Just releasing the handbrake to allow your car to roll forward could land you in trouble, as happened in the 1982 Burgoyne vs Phillips case:
"The essence of driving is the use of the driver's control in order to direct the movement of the vehicle, however the movement is produced. Whether the defendant deliberately sets the vehicle in motion is an important factor."
Lord Chief Justice, Burgoyne vs Phillips
What are the penalties for driving whilst disqualified?
If you're caught driving when you're disqualified, the maximum penalty in England and Wales is a six month custodial sentence either in prison or a rehabilitation facility. However, in Scotland, if the case is tried on indictment, your sentence could be up to one year.
You may also be fined a maximum of £5000.
If you're not sentenced to jail, you may receive a community order instead. Your driving ban will likely be extended (length determined by the court) and a further six points added to your licence.
Should your driving disqualification be fifty-six days or more, you'll also have to apply for a new driving licence before you can drive again.
You can do this by ordering a D1: Application for a driving licence form from the DVLA.
Fees range between £65 – £90, depending on why your licence was revoked.
You may also have to retake your driving test and, in some cases, the court may ask you to complete an extended driving test before your licence is returned.
What types of defence can you make to fight the charges?
The law states there is no defence against driving when disqualified.
However, this doesn't mean you have no right of appeal. If you're sentenced and disqualified, you have four ways of appealing a verdict:
Applying for the case to be reopened
If the Magistrates' Court didn't have all the facts at your trial, or you were unable to attend sentencing for a good reason, you can apply for them to reopen the case.
Requesting a Statutory Declaration
If you were unaware there was a case against you and you didn't attend court, you can request a statutory declaration. This cancels out your sentencing, reopens the case and allows you to defend yourself.
Appealing to Crown Court
If you're sentenced in a Magistrates' Court, you can appeal to the Crown Court. Should you be successful, your case will be reheard and you may receive a different verdict.
Appeal to High Court
If you or your solicitor feel there were legal errors made during your original sentencing, you can request the Magistrates state a case for review at the High Court.
So, should you be convicted, if there's a case to make, the original verdict is not always final.
Why is legal advice important?
Should you choose to fight the charges, you need to seek legal advice from an experienced motoring offence specialist.
At KeepMyDrivingLicence.co.uk, our solicitors can review your case and, with our knowledge and expertise, give you the best defence possible.
Regardless of how you plead, we'll do everything in our power to help you receive a lighter punishment or have the charges against you dropped entirely.
Driving Whilst Disqualified – FAQs
1: How much is car insurance after a drink driving ban?
Every car insurer is different. Some will flat-out refuse to insure anybody with a drink driving ban, others may increase their insurance premiums by as much as 115% (Confused.com).
However, there are drink driving insurance specialists out there.
Think Insurance and Insurance Revolution are two such experts, but make sure to shop around to find the best deal for you.
2: Can anyone find out if I have a driving ban?
Don't panic, nobody can Google your driving history.
However, there are instances where you'll need to divulge this information.
For example, if you're looking for a job which requires you to drive a car or operate a forklift truck.
To share this information with current or prospective employers, visit the DVLA Shared Driving Licence Service, activate your 'check code' and pass it on to those who have requested your driving history.
Please be aware the code only lasts for 21 days.
Spent driving convictions will not show on your licence under the Rehabilitation of Offenders Act 1974, which allows convictions to be removed from your record once a set rehabilitation period has been reached.
3: How do you find out when a driving ban ends?
You can check the date your driving ban ends by following the steps on the GOV.UK website.
However, you should receive a D27 reminder form from the DVLA fifty-six days before the end date of your disqualification.
For drink or drug driving offences, you'll receive a D27PH reminder form ninety days before your end date.
If you don't or haven't received a form, and you live in England, Scotland or Wales, contact the DVLA.
For those living in Northern Ireland, contact the DVA.
4: Can I appeal a driving ban?
Yes.
If convicted of a motoring offence you can appeal up to 21 days after sentencing.
You can appeal outside of this time, but only under exceptional circumstances.
5: Do you have to declare a driving ban to an insurance company?
Yes.
Failure to disclose unspent convictions to your insurance company means your policy is invalid. The insurer can cancel the contract and request money back for any claims you've made.
Should you receive a conviction during the policy, you don't have to declare this until you come to renew (unless the policy states otherwise).
You don't have to declare spent convictions, even if asked, due to the Rehabilitation of Offenders Act 1974.
6: Can you get a driving ban reduced?
Yes.
However, a reduction will only be considered should the court decide you have a good reason in asking for the reduction, for example:
They didn't have all the facts during your hearing
They made legal mistakes, or
You have new evidence to support you weren't driving the vehicle
In instances like these, you can write to the court which disqualified you from driving, stating the dates of the offence and conviction, as well as any supporting evidence which backs up your claim.
You can also ask the court to reduce your disqualification sentence when you've been banned for:
Two years (if your disqualification is for fewer than four years)
Half of your disqualification period (if it's four years+, but less than ten), or
Five years (if your disqualification is ten years+)
7: What happens if a court refuses to reduce my driving ban?
Should the court refuse, you cannot appeal again for three months.
8: What do I do if my driving ban is reduced?
When a court agrees to reduce a driving ban, the DVLA are informed and you're free to apply for a new drivers licence.
You can apply for your new licence by completing a D1: Application for a driving licence form on the Government website, or you can request one from your local Post Office.
Form fees vary between £65 – £90.
9: Can I go to jail for driving without a license?
Yes.
The maximum sentence for driving whilst disqualified is up to twelve months in Scotland, and should your sentencing be connected to other serious road offences, you could be sentenced for longer.
If you were unaware you were disqualified when stopped by the police this won't matter. The court will see this as a breach of their banning order.
If you have a case to appeal your sentence, please read FAQ 6.
10: How long does a driving disqualification stay on your licence?
Most convictions remain on your licence for four years.
Serious offences, such as death by dangerous driving, will remain for eleven years.
Should I drive to Court?
This depends on your plea: Yes, if you are pleading not guilty. No, if you are to be sentenced for an offence that carries a mandatory disqualification.
Our advice is that anyone who faces the possibility of a period of disqualification, no matter how small, should not drive to Court.
The Police Officer said that if I instruct a Solicitor I can avoid a disqualification, is this true?
This can be true in a lot of cases, however, if it is your intention to plead guilty to an offence that carries a mandatory period of disqualification, then the Magistrates have no discretion not to impose a period of disqualification.
I really need my car for my job, will the Court let me keep my licence?
If you are facing a disqualification for accumulating 12 penalty points or more ('totting up') or facing a sentence that carries a discretionary disqualification, then it is possible to persuade the Magistrates not to disqualify you. However, if you are to be sentenced for an offence that carries a mandatory disqualification, like driving with excess alcohol for example, then these types of offences carry a mandatory disqualification and the Magistrates have no discretion. In those circumstances you will only avoid a ban if your case is successfully defended after a not guilty plea.
Do you cover cases on Legal Aid?
No. All our cases are on a private paying fixed fee basis. We will tell you what your exact fees will be before you engage us. We cover Courts throughout England and Wales. Only general Criminal Defence Solicitors (not road traffic specialists) based in an area close to where your Court case is, will have a Legal Aid Contract. You may not be eligible for Legal Aid in any event. The two tests for whether you are eligible for Legal Aid are
Whether you are financially eligible
Whether it is in the interest of Justice for you to receive Legal Aid for the offence that you are due to appear before the Court for. For almost all road traffic matters you will not be eligible for Legal Aid as for a lot of cases the Sentence is a financial penalty and either penalty points or a disqualification.
Will I have to say anything in Court?
Once we are instructed by you, we will advise you of the precise Court procedure. If you are pleading guilty to an offence, then you will only have to confirm your name and enter your plea. We will present the mitigation on your behalf.
If you are pleading not guilty, you may have to give evidence at your Trial, but you will be guided by Millars Solicitors.
What are my chances, can you give me a percentage?
We would not give a client their chance of success in a percentage. We would not give a client their chance of success in a percentage, as this is not realistic. We provide all clients with a comprehensive assessment of their case and we are instructed on the basis that the client has been advised of their chances of success.
Will the Police or witnesses be in Court?
If you are pleading guilty or if it is your first hearing and you are pleaded not guilty then the witnesses will not be in Court.
If your matter is listed for a Trial, then the witnesses will be in Court as the Court will want to hear what the witnesses have to say.
Need advice from a motoring offence specialist?
When you're alleged to have committed a motoring offence and face losing your licence, it can be a worrying and stressful time – and it can affect your home and work life too.
At KeepYouDrivingLicence.co.uk, we'd like to defend you.
We'll look at the facts of your case, explain all possible outcomes and support you when you need it most.
If you need advice about a motoring offence, call us for free on 0800 999 5535, email carl.millar@millarssolicitors.co.uk or contact us online. 
If you've been charged with a drink driving offence it doesn't always mean a sentence. Here's how you can get off a drink driving charge.
read more

About Keep my Driving Licence
Keep my Driving Licence is part of Millars Solicitors who are a specialist firm of road traffic and drink driving solicitors who represent motorists all over the country.
Formed by Carl Millar, Millars Solicitors has adopted his dogged tenacity and exacting technical understanding of motoring law. Before starting Millars Solicitors, Carl has been employed as the Head of Department at some of the most high profile Motoring Law Firms in the country. He is a member of the Society of Motoring Lawyers and has an enviable nationwide reputation for the results he gets for his clients.
Through representing a wide range of people you will find Carl and his team very approachable and never judgemental. Their advice is straightforward and will leave no stone unturned in pursuing all available defences in presenting your case.
If you have been caught drink driving you can contact Carl today on 0800 999 5535 or you can send a confidential email by clicking here. If you need to speak to a drink driving solicitor out of office hours than please call the 24 hour emergency line on 07855 806 119.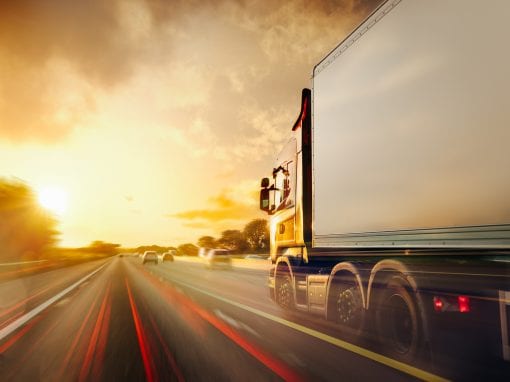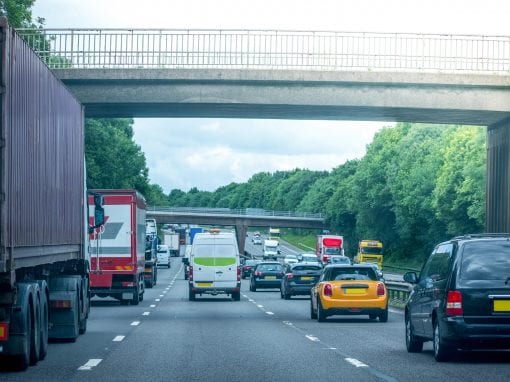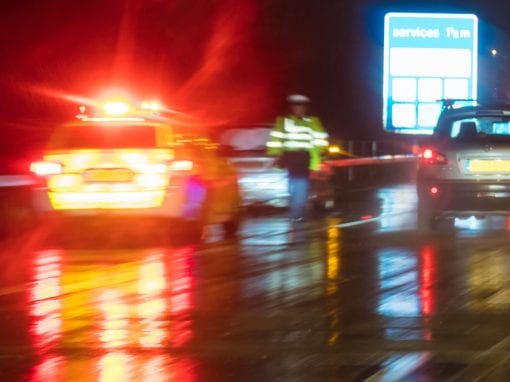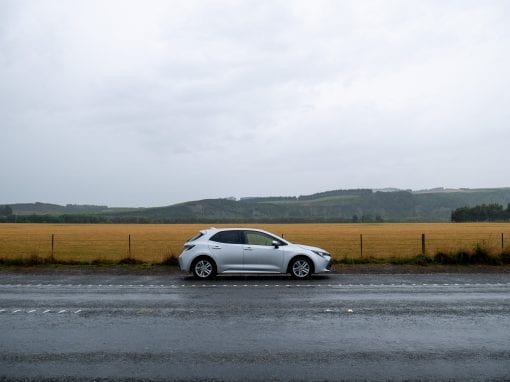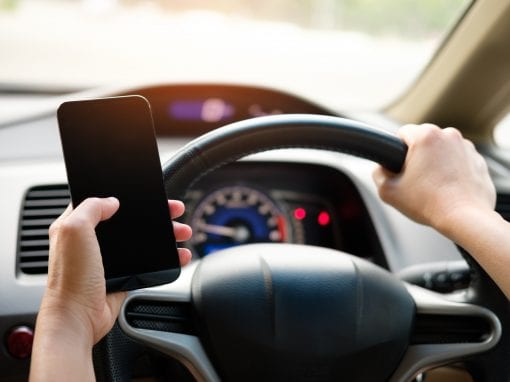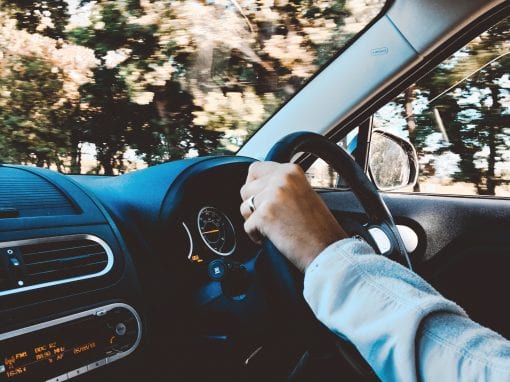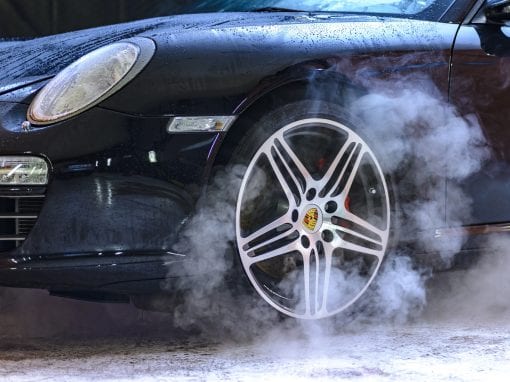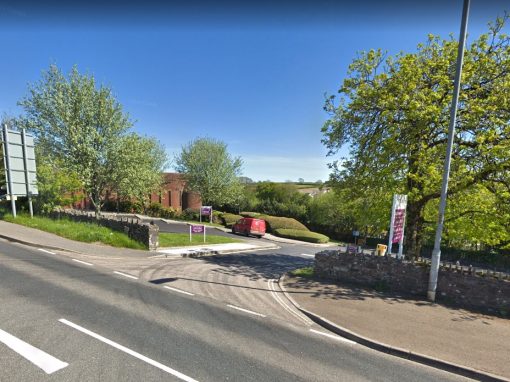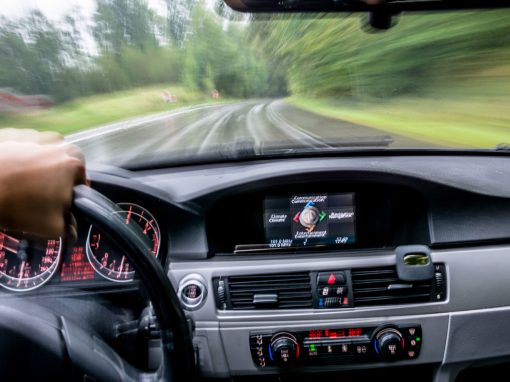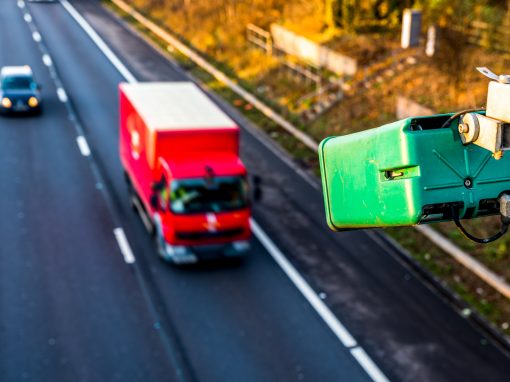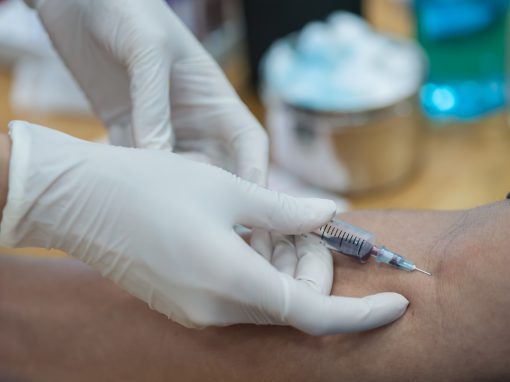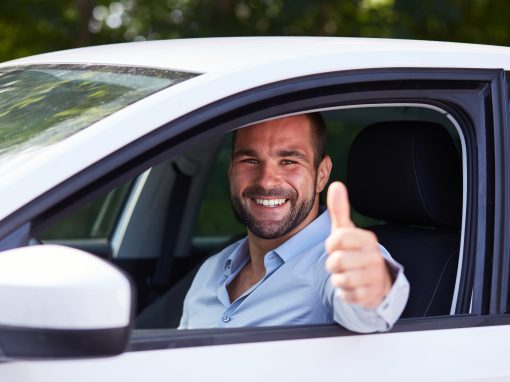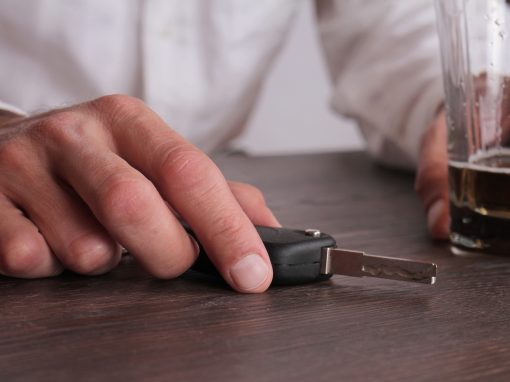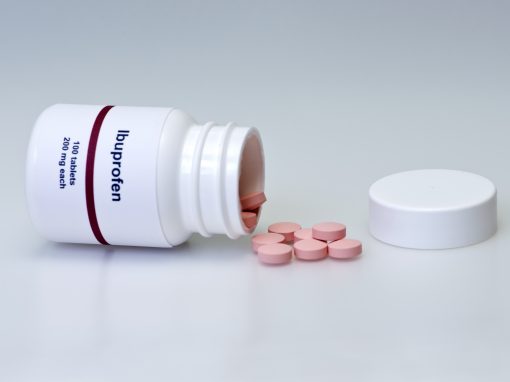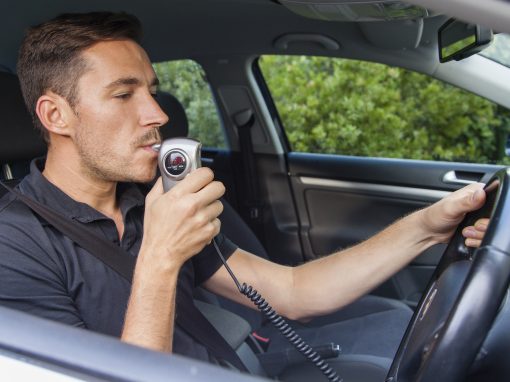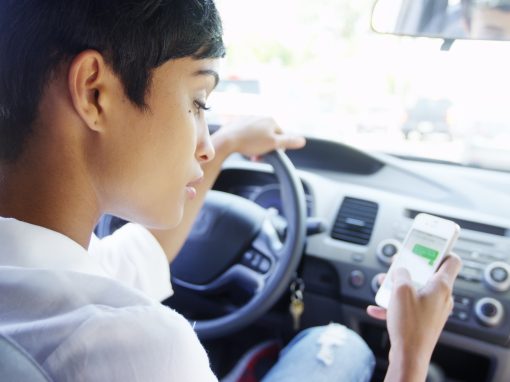 CALL AN EXPERT ROAD TRAFFIC SOLICITOR
24 HOUR EMERGENCY CALLOUT