Like alcohol, taking cannabis can make you feel drowsy. And if you get behind the wheel with marijuana in your system, you're putting lives at risk, including your own.
With that in mind, if you have been caught driving with cannabis in your system, this article explains the penalties you'll face, how long it stays in your system and the possible defences you can make to contest your drug driving charge.
What are the penalties for drug driving?
If you are stopped by the police and convicted of drug driving, you could receive a:
Driving ban of between one and three years
Fine of up to £5000
Community service sentence
Prison sentence
And the drug driving offence will appear on your licence for up to eleven years, which will significantly increase your car insurance costs.
Can I get insurance if I'm convicted of drug driving?
In short: Yes.
But you are likely to face increased charges for the time the conviction remains of your licence, which, as mentioned above, is eleven years.
Several insurers specialise in insuring drivers convicted of drug driving, one of them being The Insurance Factory.
How long does cannabis stay in your system?
Cannabis can stay in your blood for up to seven days, which means you could still test positive up to a week after using it.
How long does cannabis stay in urine?
While cannabis can show up in your blood for up to seven days, it can stay in your urine for up to two months.
How to pass a police saliva drug test?
While we cannot condone trying to bypass any drug tests, oral swabs are the least likely to show that you have cannabis in your system. To pass a saliva drug test, you must not have taken cannabis up to 24-hours before you are tested.
So, if you are stopped and tested two days after your last cannabis use, you are unlikely to return a positive saliva test.
The easiest way to pass a police saliva test is to either use CBD oil, as this gives you the same feeling as cannabis but with none of the typical after-effects of marijuana. Or to not take cannabis and drive at all.
How to get off a drug driving charge.
If you're caught drug driving, you must take legal advice from a road offence specialist solicitor.
Why?
Because you need to build a strong defence before going to court, something you may not be able to do if you represent yourself. So, what needs to happen for you to stand a chance of having your drug driving charges discontinued?
For that to happen, you need to investigate the police process and prove one or several of the following:
The prosecution is unable to prove you were driving
You consumed the drugs after driving
Police failed to obtain any evidence you were driving
You have a witness or witnesses who can confirm you weren't driving
Police didn't follow the correct procedures when they took your blood or urine sample
Police didn't give you part of your blood sample for you to have independently tested
Police didn't follow procedure when taking your sample to the hospital
Your blood or urine analysis wasn't done properly
Failure to follow any of the above guidelines can lead to incorrect or tainted results and is one of the most common reasons for having your drug driving charge quashed.
What if I'm guilty of drug driving?
Even if you're guilty of drug driving, you have the right to plead not guilty.
This is because even if you had cannabis in your system, you have a right to challenge the allegations and check the evidence against you. And while this is ongoing, you can continue driving until your Court date.
Not only that, but you also get to see and hear the whole case that the Crown Prosecution Service (CPS) has against you, including:
Witness statements
Police procedure during the arrest
The MGDD document (The forms used by the police during drug-driving arrests, which contain procedures they have to follow and the questions they have to ask)
Only by checking the evidence against you can you find fault with it to mount a strong defence. And even if any of the above isn't helpful to your defence, you can put forward arguments to help you receive a lesser punishment.
Get advice from a motoring offence specialist
Whether you're guilty of drug driving or have grounds for appeal, Keep My Driving Licence will defend you. We will evaluate your case and explain:
Drug driving loopholes
Possible faults with police procedure
How to identify a defence
What to do next
We have vast experience defending clients accused of being caught with cannabis in their systems and have a huge success rate. So, make sure you get the right advice and support to help you achieve the best possible outcome from your case.
Caught driving with cannabis in your system?
Call us for free today on 0800 999 5535. Email carl.millar@millarssolicitors.co.uk or fill in the contact form below.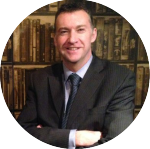 Have you got a question on motoring law you want the answer to?  Carl and our specialist team are here to answer your questions.